New Roxburgh Park Chiropractor At Chatfield Chiropractic
March is due to be an exciting month for us here at Chatfield Chiropractic.  At Roxburgh Park we're moving premises and a new team member has joined us.
Dr Janet Georgis, Chiropractor.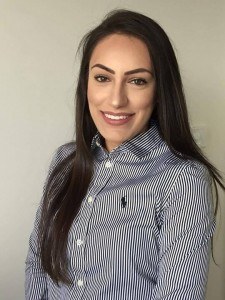 Janet will be starting at our Roxburgh Park clinic in March.  She graduated as a chiropractor in 2016 from RMIT University with Distinction.
She enjoys working with all types of patients and of all ages and strives to make treatment fun, active and dynamic. She has a passion to optimise their health, function and wellbeing, with a special interest in Rehabilitation, women's health and has a particular interest in sports chiropractic treating athletes.
Janet was born and raised in Melbourne and when she isn't helping patients on their path to wellness, she enjoys spending time with family and friends. She speak & understands Assyrian which we hope will be a big help for many of our patients.
To book an appointment with Janet, call now on 9303 9952.
Moving Practices.
On 27th March 2017 we're moving to new premises in Roxburgh Park.  Unfortunately Somerton Road Medical Centre needed our space for their own team so we're off to Roxburgh Park Specialist Centre.  It's been great being with the Medical Centre for these years, but now we're looking forward to a new chapter.
So our new address will be:
Roxburgh Park Specialist Centre
1 Manley Ave
Roxburgh Park
Our phone number is staying the same.  You can find directions to the new location here on our site or via a Google map here.
There's no change to our Sunbury address.