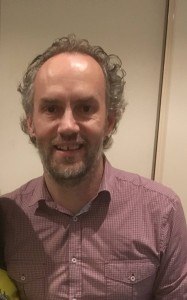 Dr. Daniel Chatfield is an established chiropractor with a solid experience in the field for 15 years. He has also completed two post graduate qualifications in Pediatric Chiropractic and a member of the Chiropractic Associaton of Australia and the Australian Chiropractic Research Group. Aside from his extensive Chiropractic experience, he also has 10 years of experience as a Clinical Nurse Specialist.
Dr. Chatfield is part-time academic as a sessional teacher for the School of Chiropractic at RMIT University.
Having a fulfilling career and a happy marriage with four children, Dr. Chatfield still finds time to take care of his health, relaxes through gardening and actively participates in his children's sports activities.