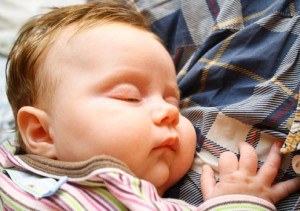 You may associate Chiropractic care with treatment of adults only – but more and more parents are turning to the gentle alternative that Chiropractic can provide for a range of childhood problems in children of all ages, from tiny babies to teens.
At Chatfield Chiropractic, Dr of Chiropractic, Daniel Chatfield provides holistic Chiropractic care that includes gentle adjustments for musculoskeletal disorders and, if appropriate, advice on diet, nutrition, exercise, ergonomics and more.
Having a new baby in the family can be both wonderful and daunting, with many worries about common problems such as delays in reaching developmental milestones, poor control of the head resulting in trouble with feeding, Plagiocephaly (flattening of the head), crying excessively and sleep problems.
In older children, parents often have worries about their growing child's development. Common problems include poor posture, poor hand–eye coordination, apparent clumsiness and gait problems with turning feet or knock-knees. Many parents also have concerns about behavioural problems and learning difficulties in their young children.
Please call us on 9303 9952 (Roxburgh Park) or 9746 3977 (Sunbury) for an appointment for your child or for a discussion about any concerns you may have.
What Can You Expect At Chatfield Chiropractic?
In accordance with the guidelines laid down by the Chiropractic Board of Australia, we offer unbiased and carefully balanced advice with the number one priority being the wellbeing of the baby or child in our care. We offer parents and their children options and alternatives so that they can make an informed decision about the direction and manner of their child's care.
Where Chiropractic Paediatric care is appropriate, we will always discuss the proposed treatment plan with the parents/guardians of the baby or young child. We will provide information about the quality of evidence available that would support the proposed plan of action and the risk and benefits associated with treatment – as well as any risk involved with taking no action and not treating the child.
We understand that the needs of babies and children are different from those of adults and any treatment given will be appropriate to the age, presentation and development of your baby or young child.
The recommendations we make, are based on the very best information available. If we believe that Chiropractic care is not the best course of treatment or we have any concerns at all about the care and management of any problem being experienced by your child, we will refer him or her for treatment by another healthcare professional in the appropriate specialty or co-manage your child's care with them.
Without exception, your child's best interests are our priority so if you have concerns, please call us on 9303 9952 (Roxburgh Park) or 9746 3977 (Sunbury) now to book an appointment to see Dr Chatfield and discuss the options and alternatives available for you and your child.