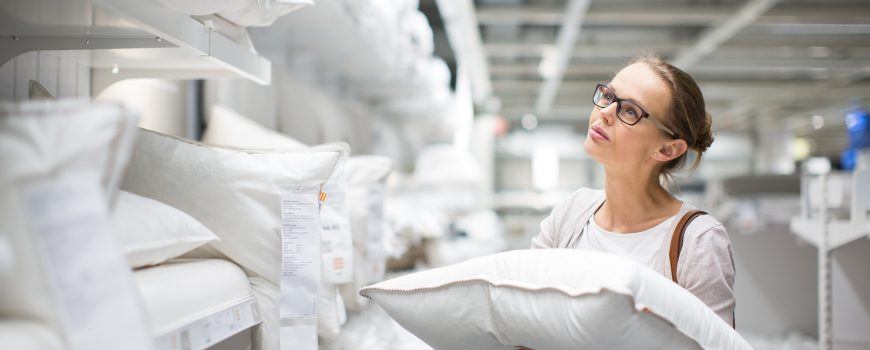 November 26th, 2021 |
chiropractor
|
Comments Off

on What Should you Consider When Choosing a Pillow?
What Should you Consider When Choosing a Pillow?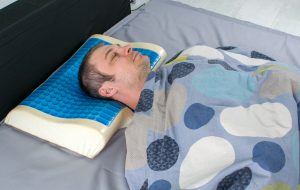 A perfect nap or rest is everyone's dream after a long, tedious day at work or school. You do not want to wake up to neck and shoulder pains in the morning. Having the right pillow will help counterbalance your body during sleep, relieving pressure and thus giving you a magical goodnight's rest. With so many pillows on the market for you to choose from, how will you select the perfect pillow? Consider the following key factors:
The material used to make the pillow
Latex: Hypoallergenic, durable, and long-lasting. The latex pillow is known to reduce pain and stiffness.
Tea Tree Flakes: Breathable, hypoallergenic and are comfortable in different seasons since they promote airflow.
Down/Feather: Luxurious but lower in height. However, feathers need replacement annually or when they flatten and can no longer support your neck.
Memory foam: Comfortable and can be personalised. The pillow adjusts to the body contours, relieving pressure on the neck and spine.
Bamboo: Ecofriendly and breathable. Bamboo fibers prevent odour retention.
Tencel: Hypoallergenic, eco-friendly, and has antibacterial properties. The pillow is soft, offering fullness and support.
The pillow's height, shape and contour
The pillow's height is referred to as the pillow's profile, and your body frame best determines this in that: the more petite your body frame, the smaller the size of the pillow. These pillows can be divided into low, medium, and high profile pillows. With the advancement in the industry and incorporation of medical experts' opinions, contour pillows have now been introduced. These pillows are designed to fit the specific contour of your neck that you dominantly rely on during sleep. These pillows help to reduce pain and provide you with comfort while retaining their original shape.
Your sleeping position
Are you a back, side, or stomach sleeper? Remember, pillows should help keep the upper body in alignment when you sleep, alleviating any pressure points and keeping you comfortable.
• If you tend to sleep on your back, a pillow with a thin profile or a neck roll would suit you. Adding a pillow underneath your knees may help you sleep even better.
• You can use a thicker pillow for your neck and head and tuck another pillow between your knees for neural spine alignment for a side sleeper.
• You might also incline to sleep on your stomach, which is not a good idea because you risk getting neck pains; use a thin pillow for your head and have another underneath your pelvis for healthy neck alignment
Final thought

So, to pick the right pillow, you need to consider the filling, weight, fabric, size, and quality of the pad. Although the above factors have been proven to work well, your comfort should be the main deciding factor. Test out the pillow for at least a week to figure out if it is helpful. Find the right pillow for you to ensure you maintain your overall body health. Please, do not forget to clean your pillows, most especially the covers, as they collect sweat, bacteria, allergens, and dust mites which can make you sick in due time.
If you have a pre-existing neck or back ailment, please give us a call on (03) 9303 9952 or (03) 9746 3977 and or book online to discuss with your chiropractor which pillow would best suit your needs.