September 11th, 2018 |
chiropractic care
|
Comments Off

on What Is the Ideal Pillow for Sleeping?
What Is the Ideal Pillow for Sleeping?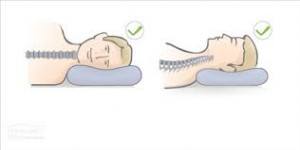 Everyone has their favourite sleeping position; for instance, tummy snoozers, back snorers or every angle in between. As some of these positions are not great for your posture, it's essential to choose the correct pillow to support you. Typically, quality is the key to good health; a good pillow is important for quality sleep. Here is what you should consider when buying a pillow:
What Is Your Sleeping Style?
You Always Collapse Flat on Your Back
If you collapse flat on your back, you should go for a medium-to-firm pillow. It's best for supporting your neck and head while you are sleeping. Consider a pillow that's made from foam.
You Always Lie Flat on Your Tummy
If you always lie flat on your tummy, then a soft, flat pillow is ideal for you, as it gives you support without raising your neck and head too far. Down, feathers, wool-fibre and synthetic are the best options when it comes to keeping it low.
You Love Curling up on Your Side
Firm-to-extra-firm pillows are the best for those who love curling up on their side. This is because a firm-to-extra-firm pillow makes sure your spine is properly supported at a consistent height while you sleep. Foam and latex are the best options if you like sleeping on your side.
Have Neck or Back Pain
If you have back or neck pain, a chiropractic pillow is an ideal choice. A chiropractic pillow (cervical pillow) is contoured to support your neck properly in such a way that when you are resting your head on the pillow, your spine will always maintain its natural, neutral shape.
That posture can help you in warding off neck pain, which may occur when you choose to sleep on any pillow that does not properly cradle your neck. In the middle of chiropractic pillows, you'll find that there's an indentation, hence their sides, bottom and top are fluffier compared to the centre.
Most of the chiropractic pillows available are designed for sleeping on the back, although there are some pillows that work perfectly if you are sleeping on your side. Also, chiropractic pillows are helpful if you are suffering from arthritis, tension headaches or whiplash.
What Are Chiropractic Pillows Made out Of?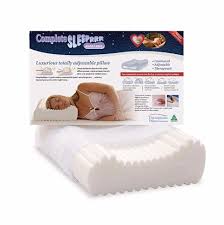 Generally, the materials used in cervical pillows differ. Some are made of memory foam, which is a material that will help your body to regulate its temperature on cold or hot nights. Others are filled with water or they are inflatable; these types are lighter and portable. Your chiropractor will help you determine the style that's best for you.
Chiropractic Pillows Work
Compared with normal pillows, after four weeks of using chiropractic pillows, they have been proven to reduce neck discomfort, particularly, pain that often occurs in the morning. However, proper usage is vital, that's why you should talk to your chiropractor about how you should correctly position your head when using a cervical pillow. Visit Chatfield Chiropractic in Sunbury or our Roxburgh Park clinic to discuss the best pillow for you.