April 14th, 2020 |
chiropractic care
|
Comments Off

on Keeping Fit During Coronavirus
Keeping Fit During Coronavirus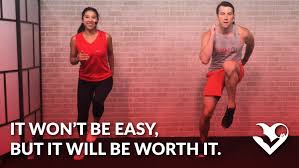 According to the World Health Organisation (WHO), if you are an adult aged between 18 and 64 years, you should engage in moderately intensive physical activity, or the equivalent, for a total at least two-and-a-half hours throughout each week. However, government policies put in place to reduce the transmission of coronavirus, including self-isolation and social distancing, has opportunities more difficult. Opportunities for outdoor physical activity, such as walking, running or cycling are becoming popular options for people that would otherwise go to gym.
The WHO is keen to differentiate between 'physical activity' and 'exercise'; any aerobic physical activity – that is, physical activity that increases your breathing and heart rate for a sustained period – not only improves cardiovascular health, but has additional physical and psychological health benefits. Simply walking briskly around the house or, particularly, up and down the stairs, which can improve fitness in a matter of weeks, or dancing to music a few times a day, can also help you cope with the "cagey" effects of the coronavirus pandemic.
Moderate, short duration physical activity lowers your level of stress hormones, which can suppress the immune system, increases circulation of white blood cells, or leucocytes, which fight bacteria and viruses in your bloodstream, and raises your body temperature, all of which help to fend off infections better. Indeed, the immune system is highly responsive to physical activity and the canon of scientific data suggests that the higher your level of physical activity the lower your risk of illness.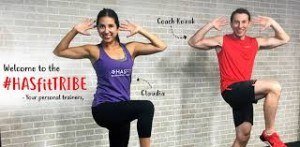 Of course, you may have some  home exercise equipment, such as a treadmill, stationary bicycle or rowing machine . To mix it up ,  I am a huge fan of HASFIT that offer 60 +  of videos on YouTube apps for different abilities & durations . They have programs that use dumbbells ,kettle bells  resistance bands OR JUST YOURSELF for building strength. . They strike  a great balance between being encouraging & interesting without being annoying. BEST OF ALL -IT CAN BE FREE OF CHARGE IF YOU DON'T MIND 1 ADD BEFORE THE WORKOUT – If you do, you should be able to complete your daily exercise without even venturing outdoors.
If you have any questions please don't hesitate to contact us at Chatfield Chiropractic in Sunbury or Roxburgh Park.