May 21st, 2020 |
chiropractic care
|
Comments Off

on How to Create an Efficient Home Office During the COVID-19 Outbreak
How to Create an Efficient Home Office During the COVID-19 Outbreak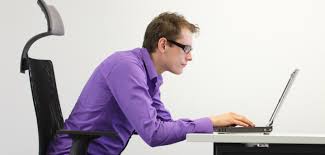 Many of us have had our lives turned upside down thanks to the recent coronavirus outbreak & now find ourselves working from home more. It is also important to realise that an ideal set-up is key within any home-based office. The aim should be based around making yourself comfortable & also avoiding any office based injuries. Let us therefore look at a handful of useful suggestions that should be incorporated.

LOCATION, LOCATION, LOCATION -It is best to have a space within the home that is dedicated for work & has enough space for you to be comfortable in .You want those items that you use most in easy reach. It can be difficult with kids schooling at home as well to find enough space. Try to embrace a rather minimalist approach, in order to maximise the amount of space present.
Comfort is King (or Queen)

It is just as prudent to remember that comfort, will determine your levels of productivity. In particular pay attention to the chair & desk . Choose a high-quality chair that is designed with the ergonomics of the human body in mind. This will help you to avoid issues with your back and neck; even if seated for long periods of time.
Must-Have Office Equipment

Modern technology is one of the main reasons why it is now possible to work from home, so make sure you have what you need at your disposal. While specific items will naturally vary depending upon your exact profession, here are a handful of accessories that are normally wise to employ:
A strong wireless Internet connection.
Device stands for a laptop computer – (You want you eyes to line up with the top of the screen)
Wireless keyboard & mouse
Headset or Earphone piece if frequently on the phone
The equipment doesn't have to be expensive to be ergonomic – just needs to follow ergonomic principles. Officeworks have a good range to choose from.

Importance of Natural Light

Let us keep in mind that sunlight helps our bodies produce vitamin D; a nutrient that is believed to help boost our immunity & help maintain bone density. It therefore makes sense that you should allow as much natural light as possible into your home workstation. Try to choose a location, that it is close to at least one window.
Importance of Movement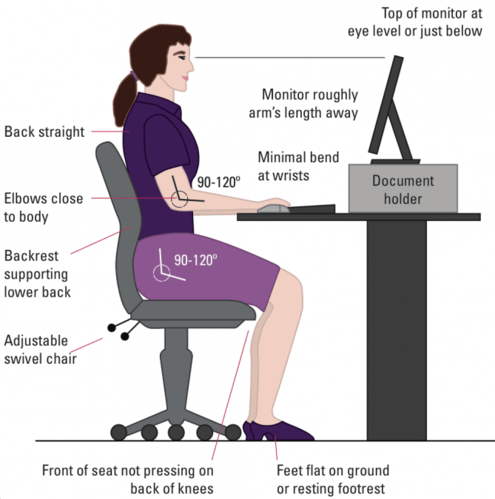 A ergonomic desk is only good if you continue to get up & move frequently. Ideally it should be at around 15 minute intervals & it actually helps with your work productivity . One of the best things with working from home, is being able to get & stretch without being judged by your work colleagues. Use the increased me time that you saved on travelling for exercise & your well being.

These are some of the most logical suggestions , if you are looking to create an office /study space at home. As always we are available for advice, just call us on 9303-9952 or 9746-3977 & now we have online bookings an option for Roxburgh Park and Sunbury. Hope you are enjoying our blog posts –Stay safe